Somewhere around early seventh season of Full House, The
character of Stephanie's character changed again. She was
moving out of her pre-teen years and she had a regular girl-
friend, Gia (Marla SoKoloff). Jodie, as did Stephanie, now
sported long, straight, beautiful blonde hair and was a teen.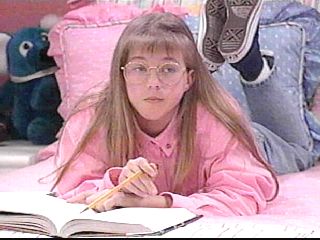 With Michelle and Nicky and Alex overloading Full House with
"cuteness" and D.J. was experiencing profound teen problems,
Stephanie seemed to have been semi-sidelined again. Fortunately,
this situation did not last too long. New scripts began to feature Stephanie.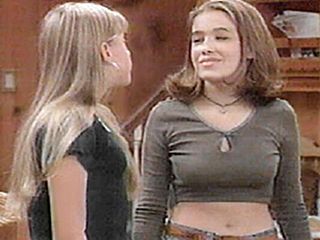 Stephanie, along with her best friend, Gia, began to have her
own experiences with life. Although most of the scripts were
broken stories, we began to get a new view of Steph.

With season last, we see a new Jodie Sweetin and she is a
major babe. This last season we learn her views on making-
out, we see her get stood up for a date and on the very last
show, we see her get her first REAL kiss. "If that's the pizza
guy, he really does deliver!"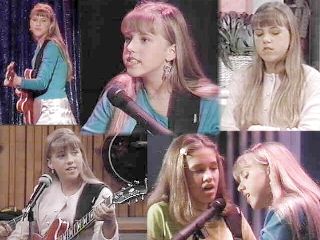 The cast of Full House as they appear in the opening credits:
John Stamos as Jesse Katsopolis Bob Saget as Danny Tanner
Dave Coulier as Joey Gladstone Candace Cameron as Donna Jo Tanner
Jodie Sweetin as Stephanie Tanner Lori Loughlin as Rebecca Katsopolis
Andrea Barber as Kimmie Gibbler
Blake & Dylan Tuomy-Wilhoit as Nicky & Alex
Mary-Kate & Ashley Olsen as Michelle Tanner.
Fare thee well, Stephanie Judith Tanner!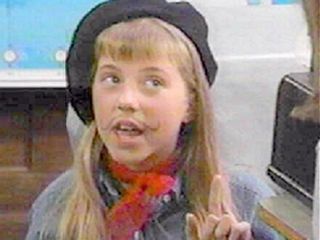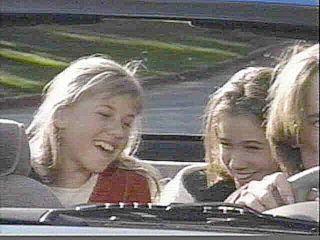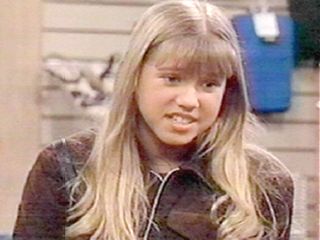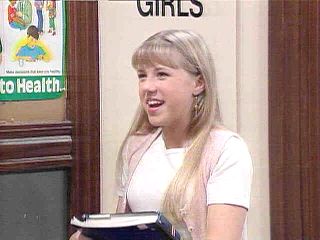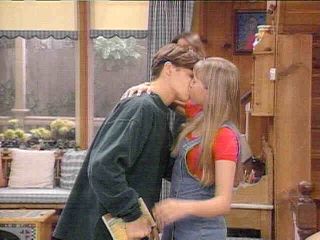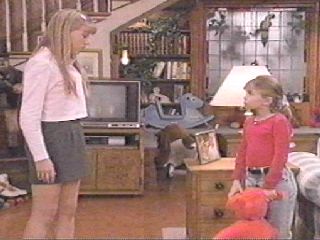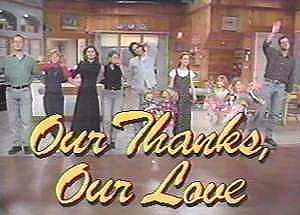 Again thinking back, Stephanie looked at the
camera with a slightly saddistic smirk and said:
"It's show time!"

Sad to say it's show time no more!